What are popcorn ceilings?
A popcorn ceiling, also known as a textured or acoustic ceiling, is a ceiling surface that has a bumpy texture that resembles popcorn or cottage cheese. It was a popular ceiling finish in the 1960s and 1970s due to its sound absorption qualities and ease of installation. The texture is achieved by spraying a mixture of water and Styrofoam or other materials onto the ceiling surface, which then hardens and creates the texture. However, popcorn ceilings can be difficult to clean, collect dust and even asbestos over time, and can be unpleasant to look at in modern design aesthetics. As a result, many homeowners have opted to remove or cover them for a cleaner, more contemporary look.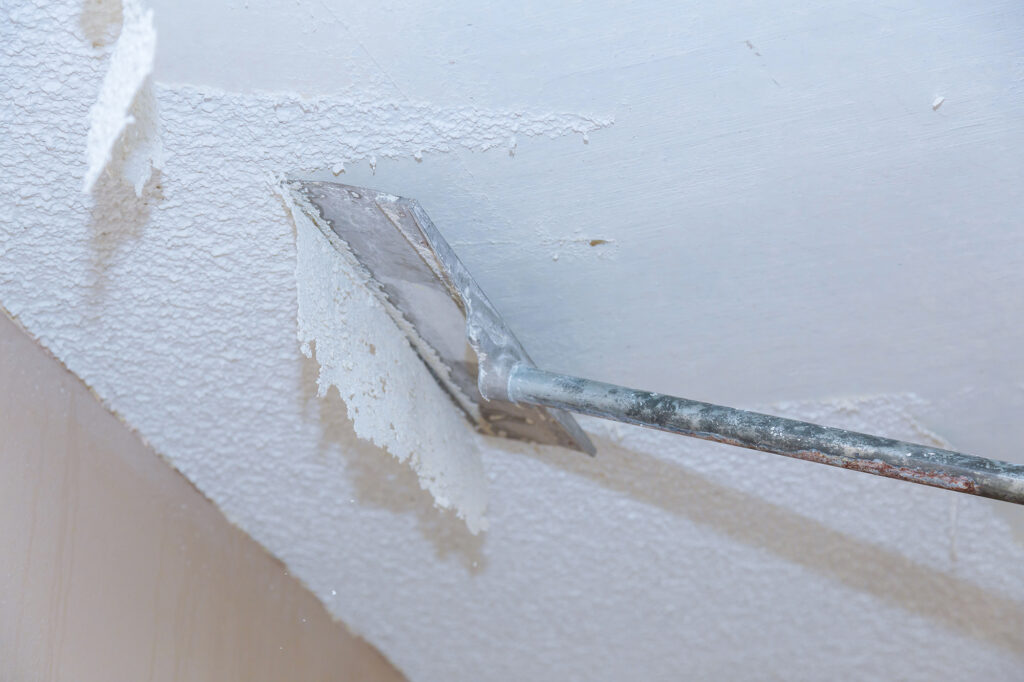 Turn popcorn ceilings into smooth ceilings
If you are looking for a professional and experienced popcorn ceiling removal company, GSS Painting is a great choice. They have been serving the Houston area for over 10 years and have a team of skilled professionals who have the tools and expertise to remove popcorn ceilings quickly and efficiently.

GSS Painting offers a range of services, including inspection, repair, and painting of the ceiling after the popcorn is removed. They use safe and effective methods to eliminate any potential health hazards associated with popcorn ceilings, leaving your home fresher and healthier.

In addition, GSS Painting provides free estimates and will work with you to create a custom plan that fits your budget and needs. Overall, hiring GSS Painting to remove your popcorn ceiling is a smart investment that will give your home a modern look, improve air quality, and potentially increase its value.