Repainting the exterior of your home can vastly improve its curb appeal and increase the overall value of your property. Hiring a professional painting company like GSS Painting ensures a superior result, as experts are familiar with the proper techniques and premium materials needed for the job.

The first step in repainting the exterior of your home is selecting a color scheme. Consider the architecture of your home and your surrounding environment. We can provide color consultations and offer advice on the best shades to suit your home's style and location.

Once a color scheme has been chosen, preparation of the exterior surface is necessary. GSS Painting will wash and prepare the surface, remove any loose or peeling paint, and repair any damage to ensure a smooth and even coat.

Finally, the painting process begins with the application of high-quality paint. We utilize premium products for long-lasting results, ensuring that your home's exterior will be protected for years to come.

Overall, repainting the exterior of your home is a great investment in both appearance and value. Trusting this task to professionals like GSS Painting is the perfect choice for homeowners wanting excellent results.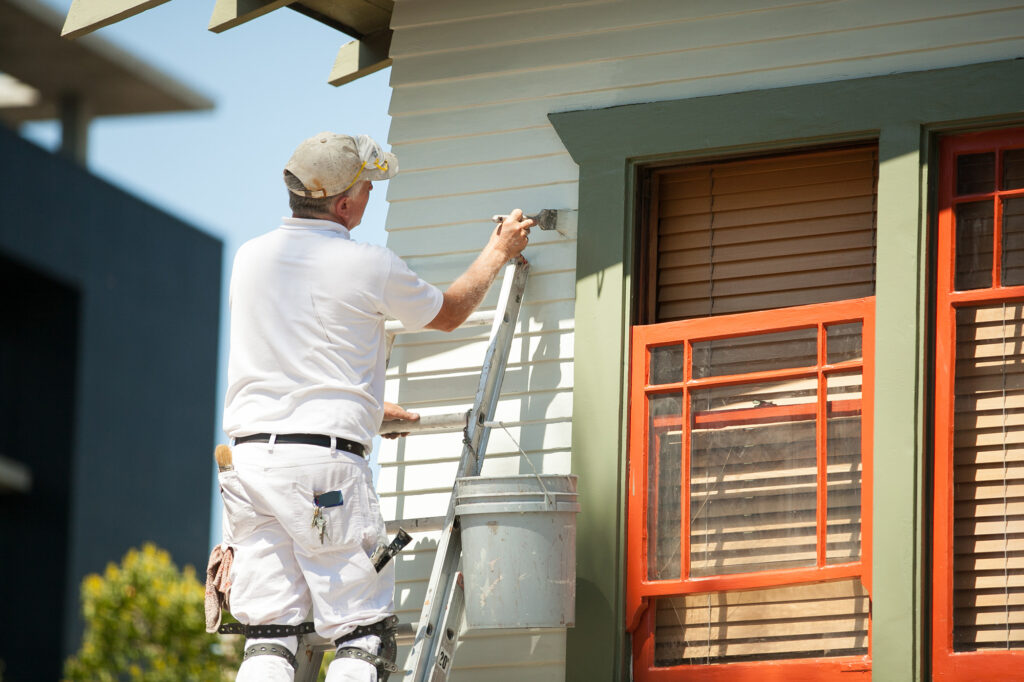 Your Georgia Painting Specialists
If you're thinking of repainting the exterior of your home, then it's a smart decision to hire GSS Painting. We are a reputable and experienced painting company that provides a range of painting services for homes and businesses. We use only high-quality paints and finishes to ensure a clean and crisp finish that will withstand the test of time. We have a team of skilled and reliable painters who know how to properly prepare surfaces before painting to ensure a lasting paint job. With GSS Painting, you can be sure that the exterior of your home will look beautiful and fresh, adding value and curb appeal to your property.